Bestonlinecasinos.org.uk: The Best Advice on Online Casinos. Who Is Behind This Site?
My name is Liam Doyle and as you are looking for the best online casino then I'm probably very much like you! A few years back I visited a few casinos in London and quickly fell in love with the excitement and adrenaline rush of real casinos. As online casinos became better, my obsession to find the best online casino started . A few of my mates kept asking me which was the best one, and out of these questions bestonlinecasinos was born. Before I go on about myself, here's a rundown of the best online casinos out there that will let you get straight to the chase.
What I Do

I aim to help players find the most suitable casino websites with the least possible effort. So that's why I've dedicated this site to sharing my advice with you. My main goal is to help you make the best-informed decision and give you the most thorough and detailed insights into the online gaming scene. Is there anything I haven't addressed that piques your interest? Then don't be shy and shoot me a message! Rest assured –  there is no such thing as a stupid question. So if you are thinking it, chances are other people are also looking for an answer.
My Mission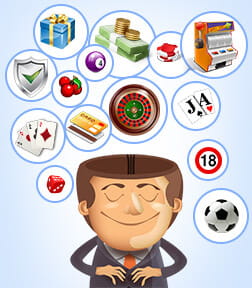 You can view letters by clicking here
Information – I believe knowledge is power so will share my experiences to help you
If you have any questions or any online casino-related comments in general, I would love to hear from you. You can either fill in the contact me form that follows or email me with the address given below.
I look forward to hearing from you and will answer any questions as quickly as I can.
Message me: