Slot Game Glossary – Get with the Lingo!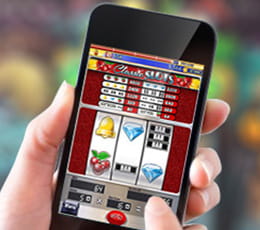 One of the biggest appeals of slot games is how incredibly easy they are to play: there are no complicated rules to follow, no sneaky strategies, no complicated thought-processes involved. Spinning the reels is a pure game of chance, where your possibility of hitting a win, whether big or small, is based on you getting just the right lucky combination out of thousands. With such a simple profile, slot games are tremendously easy to get into for all new players, wheter in online gambling destinations or land-based casinos. Especially considering how low the wagers per spin can be, most players won't have much to worry about when embarking on their first gaming session.
So is there a way to prepare for playing slots, you ask? Well, you won't find tips on strategies or the like. Rather, different elements and features of the game which may up your chances to win spring to mind, and you'll surely stumble upon a few of these as soon as you open your first reel grid. So why not take the time to get the meaning behind each one ahead of time? Get to know the slot glossary and play with ease!
Terminology A-to-Z

Bonus Games
The main premise of slots is, of course, to roll the right combination of the reels and score a win. But there are also other ways to get to an additional win – bonus features. These are extra games that might involve additional free spins or side games like picking a hidden prize. The objective here is to get an additional reward on top of your win. There are different ways to activate a bonus feature – roll a certain number of special icons, collect symbols until you get cleared to enter the bonus round, or, in some cases, trigger it completely at random, for instance when the main game character appears.

Gamble Feature
These additional chances to win can be found in many, though not all, slot games. Also aiming to give the biggest bang for your buck, gamble features become available after each win but are optional. Should you choose to gamble, you might be asked to guess a card's suit or color, with the chance to quadruple or double your win if correct, respectively. If you guess incorrectly, you lose your win. With a successful guess, you can decide to continue gambling or to collect – though some games may cap the number of repeat gambles. Other versions of this feature may involve picking a card out of a lineup to see whether you got a higher card than the computer – here can wager your full triggering win or half it.

Multiplier
This special feature has got a very rewarding role if you happen to be lucky enough to get it – it'll multiply your win by the a particulardigit, which tends to range from 2x to 8x, though higher multipliers can also occur in some games. Ways to obtain a multiplier are many and varied, and it pretty much depends on each individual game or at least game series to determine how to go about it. For instance, Mega Fortune jackpot slot found at Casumo gives you up to 5x multiplier when you collect two or more scatters, while Jack and the Beanstalk awards mulitpliers after a win with a Wild icon. Other games may require you to collect special symbols or rack up subsequent wins to trigger this extra.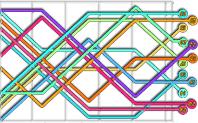 Paylines
Each game needs a method to make wins happen, and in slot games, paylines are exactly that. Every set of reels will have a different payline number, from as low as 5 to over 200. Some games allow fixed lines, and others let the player decide how many lines he/she can activate. The more active lines you have, the more likely you are to hit a winning combination – though this ups your total wager. You should also note how winning lines are paid out. The most common patterns start with the leftmost reel going right, but some less conventional games will allow for lines to pay both ways, or will only require for matching icons to touch for a cluster win.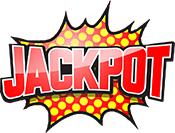 Progressive Jackpot Slots
Progressive jackpot slots are hugely popular because they give players the chance to score giant wins. Each wagered amount lands in in a jackpot pool, meaning this amount grows until someone cracks it. The size of the potential win varies with each game, though sometimes a shared pool connects several game, as is the case with the Marvel Multi-Level Jackpot, accessible from both Marvel slots or the roulette game. Entry into the jackpot round is game-specific. For additional information, take a look at our top picks of the best online casinos for jackpot slots!

Reels
Reels go from top to bottom and spin on command, determining the final combination of the symbols when they stop. Classic slots used to have 3 reels adorned with the typical fruit, bell and lucky 7 icons, among others, but as slot games developed and eventually seeped onto online platforms, providers really let loose in game design and play grid expansion. While you'll still find 3 reel-games in the 'Classics' section, most video slots online have between 5 and 10. Sometimes the rolling motion of the reels is substituted by 'falling' or cascading icons after winning symbols disappear.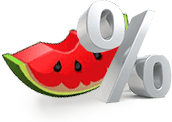 RTP
Return to player percentage is another key term to keep an eye on. In short, this number tells you how much of your wagered money is likely to return to your pockets after extended playing time, but you can read about the details behind this in our RTP guide. Though other elements may draw you towards a certain game, you should definitely keep the RTP in mind. Most online reels move in the mid-to-high 90s, with the lower threshold being in the 92-94% range – where you'll find most of the progressive jackpot slots.

Scatter
These symbols are present in pretty much all modern video slot, where they trigger various functions: sometimes an the entry to bonus rounds, other times awarding multipliers when you collect a minimum amount or triggering bonus features. Best of all, Scatters typically don't have to be aligned along a payline to activate a feature – in many games it's enough if they simply appear on the grid in a specific quantity. These icons are perhaps the best and most rewarding elements on a slot reel – so keep an eye out for their precise function explained in the game rules.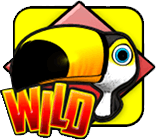 Wilds
Wilds are another typical component of modern slots – they can substitute other icons in order to create a winning payline. In other words, if your payline is one icon short of being complete and that one icon happens to be a Wild, you'll still walk away with a win because this symbol can take the place of the missing one. Typically, Wilds replace any symbol except for another special such as a Scatter – though we 've seen a few games allowing any substitution, too! Some games offer so-called Expanding Wilds, which means that the symbols may grow to cover the entire height of the reel. Additional Wilds give you a better chance of catching winning paylines, so a stack of them is a plus!